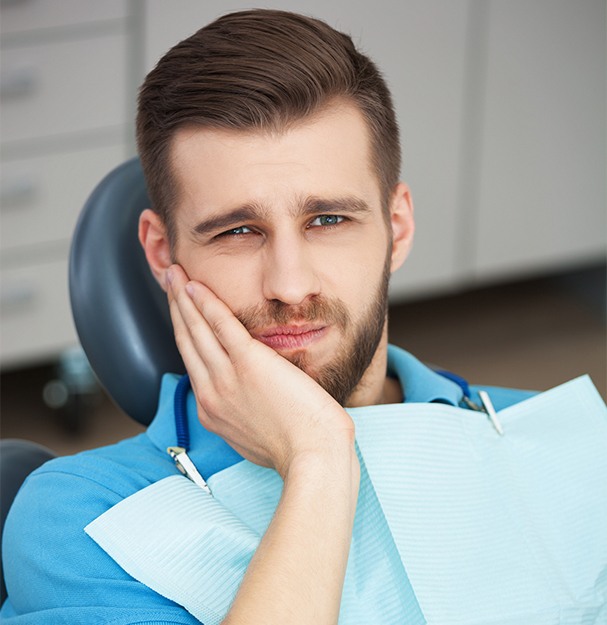 Tooth Extractions – Ellijay, GA
We Take the Stress Out of Tooth Removal
Most of the time, the team at Lykins Family Dentistry is able to save and preserve even extremely damaged teeth, but still, there are some situations in which removing a problem tooth is simply the best option. To ensure a patient stays completely comfortable during the procedure, our staff will explain every step beforehand, use plenty of local anesthetic, and apply a gentle touch. Because of this, our patients actually find it easy to relax during extractions, and if needed, we can quickly replace any teeth using a variety of custom-made restorations.
Why Choose Lykins Family Dentistry for Tooth Extractions?
Same-Day Emergency Appointments Available
Patient Comfort Always Comes First
Highly-Skilled Dentists with Decades of Experience
Why Would a Tooth Need to be Extracted?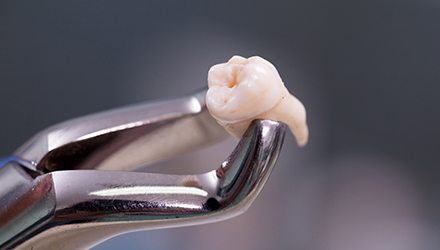 We typically only recommend that a tooth be removed if:
Extensive decay is beginning to spread to the neighboring teeth.
Severe physical trauma has broken the tooth to the point that it can't be trusted to support a restoration.
A tooth is weak because it has several fillings and is about to crack.
Advanced gum disease has deteriorated the bone holding a tooth in place.
More room is needed in the mouth for a new denture.
More room is needed prior to an orthodontic treatment.
One tooth is blocking the path of an incoming tooth (baby teeth only).