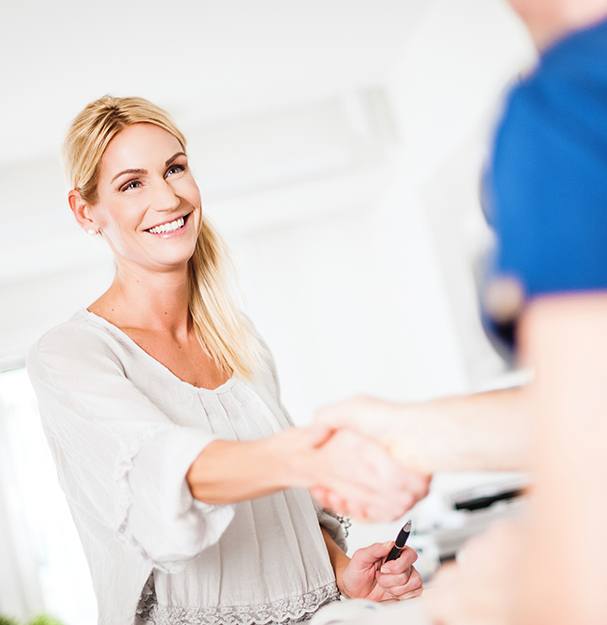 Dental Insurance – Ellijay, GA
A Complete Guide to Understanding Your Dental Benefits
While dental insurance is great for making a family's care more affordable, none of the plans really tell you what the best way is to use your benefits. That's where Lykins Family Dentistry can help. Not only will we accept your plan, but we'll help you understand your coverage and how to get the most out of it so you can take great care of both your smile and your wallet. To learn a little more about the basics of dental insurance, just read our short guide below. If you have questions regarding your specific policy, give us a call, and our team will be happy to help.
The Basics of Dental Insurance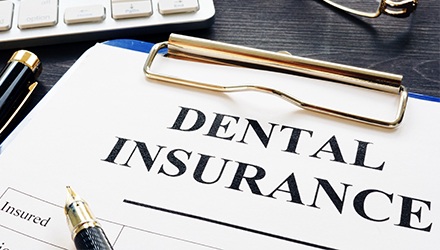 The most important thing to know about dental insurance is that the majority of plans are focused on prevention, as in they mostly cover services designed to stop dental issues before they develop as opposed to those that treat them. That's why we recommend using your plan to primarily pay for your two checkups and cleanings each year. You'll not only save tremendously at each appointment, but you'll also enjoy healthier teeth and need fewer procedures that receive less coverage.
It's important to remember that your insurance policy is a contract between the insurance company and yourself/your employer. We will do our best to provide procedure cost estimates based on the information that your insurance company provides us. Actual cost will be established after your insurance company processes the actual claim for treatment.
What Your Dental Insurance Plan Covers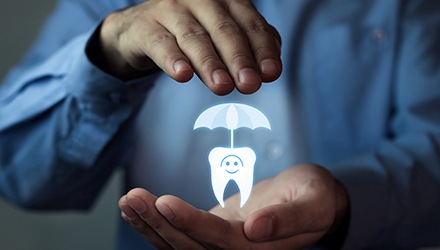 As stated previously, we can't tell you exactly what your benefits are without looking at your plan, most dental insurance policies have coverage that looks something like this:
Preventive services are covered 80-100% (checkups, cleanings, X-rays, fluoride treatments, dental sealants).
Restorative services are covered 50-70% (fillings, crowns, bridges, dentures, extractions, root canal therapy).
Cosmetic services are considered elective procedures, so most of the time, they are NOT covered (porcelain veneers, direct bonding, teeth whitening).
This breakdown is in line with the point we highlighted above, and it's also important to know that most plans have two categories of restorative services called "Basic" and "Advanced." What you really need to know is that basic services will usually be covered more than advanced ones.
Our In-Network Dental Providers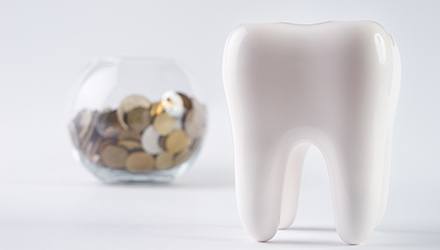 Lykins Family Dentistry is in-network with the following insurance providers, which means we're able to offer the highest level of savings possible to patients with these policies:
Delta Dental
Cigna
MetLife
BlueCross/BlueShield (Grid Plus and Complete only)
We also accept many plans that aren't on this list and will file claims as a courtesy to your for insurances we are not in-network with, so if you don't see your provider here, go ahead and give us a call. You'll likely be pleasantly surprised by how many discounts we'll be able to offer you through your plan.