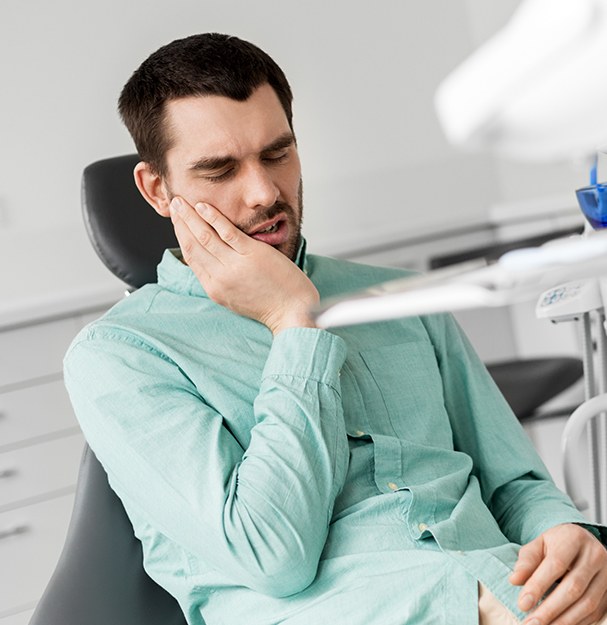 Root Canal Therapy – Ellijay, GA
How We Save Severely Damaged Teeth
If one of your teeth is throbbing with pain right now, the last thing you probably want to hear is that you might need a root canal. Despite this procedure's reputation, it's actually one of the best ways to stop severe dental pain as well as save teeth that would otherwise have to be removed. If you're tired of sitting and suffering from a toothache that only seems to be getting worse, call Lykins Family Dentistry today, and you'll be feeling better in no time!
Why Choose Lykins Family Dentistry for Root Canal Therapy?
Same-Day Appointments Available for Patients in Pain
Exceptional Service Provided by Highly-Experienced Team
Happy to Help People of All Ages
The Truth About Root Canal Therapy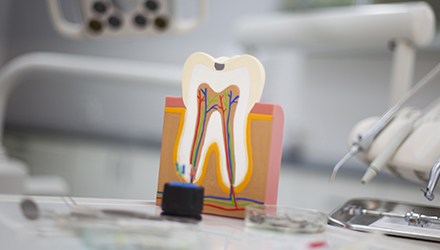 Root canal therapy is typically used to remove a dental infection that has reached the inner part of a tooth where the delicate nerve is located. This problem can cause the mother of all toothaches, but after numbing a patient, our team can remove the pulp, clean the inside of the tooth, and then fill it to prevent the infection from coming back. All in all, most patients report feeling next to nothing while in the chair, and afterward, their pain is immediately gone. In most cases, the only regret people have is that they didn't come to see us sooner!