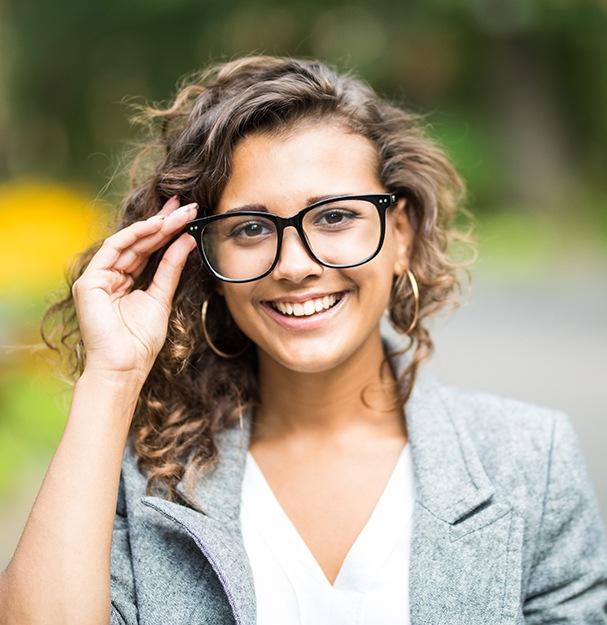 Cosmetic Dentistry – Ellijay, GA
Get a Smile as Beautiful as Ellijay
Whenever you greet a friend or coworker, do you smile without thinking about it? Or, like many, do you hide your teeth because of obvious flaws? Hardly anyone is born with perfect teeth, but thanks to cosmetic dentistry, the team at Lykins Family Dentistry can help absolutely everyone get the beautiful, confident smile they've always wanted. We can improve every aspect of your teeth and fix longstanding imperfections faster than you can imagine, and to get started, just give us a call today.
Why Choose Lykins Family Dentistry for Cosmetic Dental Procedures?
100% Customized Smile Makeovers Available
Professional Strength Take-Home Teeth Whitening
Fix Multiple Imperfections with Porcelain Veneers
Porcelain Veneers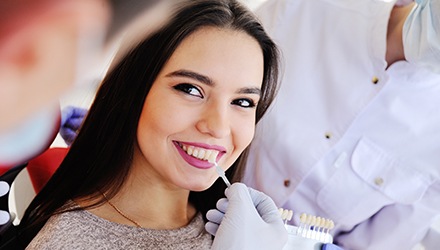 Want a smile that always looks like it's ready for the red carpet? With porcelain veneers, we can bond extremely thin ceramic restorations to your teeth that can change their shape, size, color, and spacing to whatever you want. Veneers can be used to mask stains, chips, cracks, and gaps simultaneously, and once in place, they can be trusted to last for about 20 years. How long does it take to get them?... Just two appointments!
Metal-Free Restorations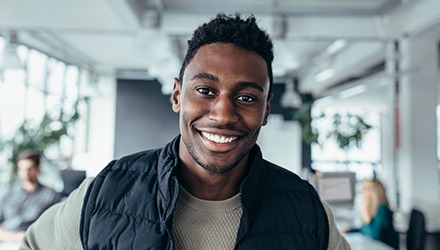 Thanks to the latest dental materials, our team is able to repair broken and decayed teeth without leaving unnatural-looking metal restorations in your mouth. Using tooth-colored fillings and all-porcelain crowns, we cannot only help you recover your oral health, but your appearance as well. Every restoration is painstakingly color-matched to a patient's enamel so that the end result is a flawless, gorgeous smile. And, these restorations can be counted on to last just as long as their metal counterparts as well.
Direct Bonding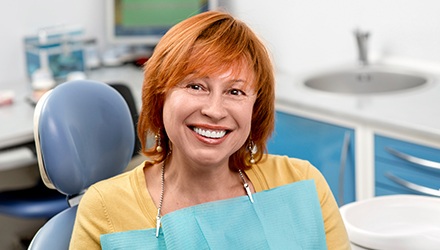 With direct bonding, an hour is all you need to make a minor chip, stain, or gap completely disappear. Your dentist will apply composite resin to your affected tooth to build up the enamel, and then they'll literally sculpt it to perfection, covering the defect. Once you approve the final look, the material will be hardened with a curing light, and then you're finished! In the time it takes for the average lunch break, you can get a smile you're always eager to show off.
At-Home Teeth Whitening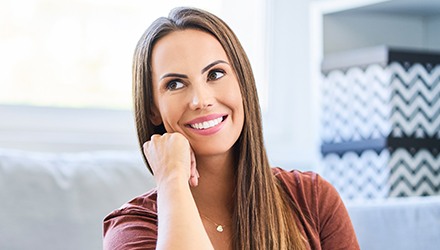 While there are plenty of take-home teeth whitening kits available at the store, none of them can deliver the dramatic results you'll get with the professional products we can provide. With custom-made mouth trays and a bleaching gel multiple times stronger than anything you can buy on your own, our take-home kits can easily make your smile six to eight shades brighter after just two weeks of daily use. You can use our kits whenever and wherever you like, and the results are guaranteed to last for several months.
Gum Recontouring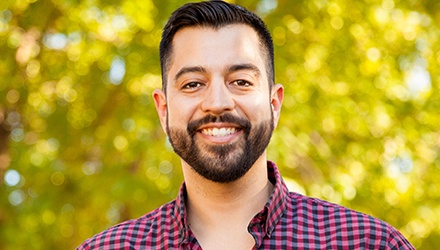 An overly prominent gum line can cause the teeth to look short and stubby in comparison, throwing off the delicate balance of the smile to create a less than ideal look. Fortunately, this kind of problem is easy to fix here at Lykins Family Dentistry thanks to our soft tissue laser. It allows us to quickly, painlessly, and precisely remove extra gum tissue to reveal previously hidden enamel to make the teeth appear longer and better proportioned, resulting in a much more attractive smile.
Smile Makeovers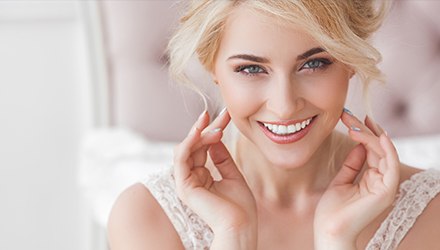 For some patients, just one procedure won't be enough to help them achieve their perfect look, and that's where a smile makeover can help. Based on your goals, our team can put together a custom treatment plan that uses multiple procedures to create a gorgeous final result. No matter what condition your teeth might be in right now, we can help you achieve the bright and beautiful smile you've always wanted.