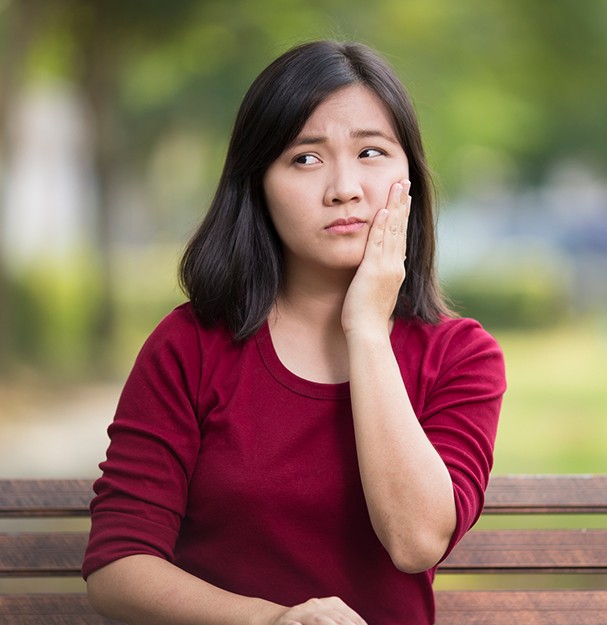 Restorative Dentistry – Ellijay, GA
Custom Solutions for Decayed & Broken Teeth
Do you have one or more teeth in need of repair because of decay, chips, or cracks? If so, then the team at Lykins Family Dentistry is more than ready to help, and we'll skip the lecture you'll get at other dental offices. Using the latest techniques and most advanced materials, we'll practically turn back the clock for your smile and make it seem like your dental problems never existed in the first place. It's easier to fix your teeth than ever before here in Ellijay, and to get started, all you have to do is call our office.
Why Choose Lykins Family Dentistry for Restorative Dental Treatments?
Friendly Office with an Excellent View of the Cartecay River
Dentists with Decades of Experience
We Accept & Maximize Dental Insurance
What if I Do Nothing?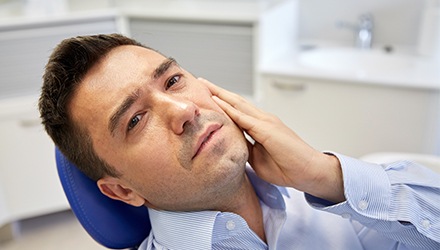 While a single cavity or chipped tooth might seem like a minor problem, it won't stay that way forever. Your teeth can't actually heal themselves, meaning decay only gets worse, and weakened enamel will eventually break altogether. This can lead to more pain and the need for more extensive care, so for both your smile and your wallet's sake, it's best to address any issues right away.
Dental Crowns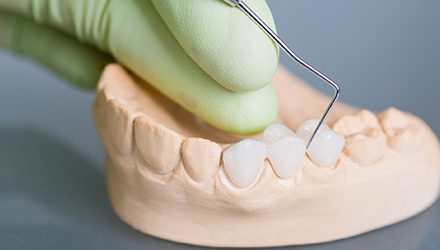 Also known as "caps," dental crowns are fitted over distressed teeth to restore their strength, function, and appearance all at the same time. They are specially-designed for each patient to perfectly blend into their smile, and they're often made of natural-looking materials like porcelain. We frequently use them to repair large cavities, mend broken teeth, and even improve the appearance of misshapen/undersized teeth.
Tooth-Colored Fillings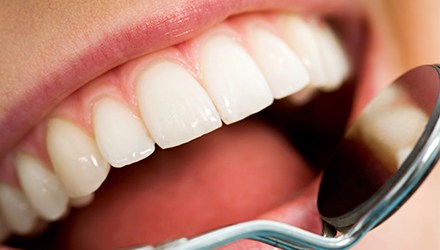 With a tooth-colored filling, we can make a minor cavity practically disappear. Instead of using dark gray amalgam to fix a tooth, we instead apply a plastic-based composite resin that is shaded to match a patient's enamel. This means the restoration ends up looking just like regular dental structure, so a patient doesn't have to worry about friends or coworkers noticing their dental work. And, because they are metal-free, they don't cause dental sensitivity like old fillings as well!
Full Mouth Reconstruction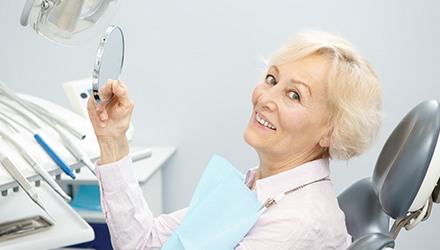 Has it been a very long time since you've been to the dentist? Has a traumatic accident or years of teeth grinding left you with several broken, decayed, or missing teeth? Whatever your situation might be, a full mouth reconstruction can be used to address multiple problems simultaneously and give your smile a new life. Our team will come up with a personalized treatment plan that combines different procedures to bring health, strength, and beauty back to your teeth at the same time.