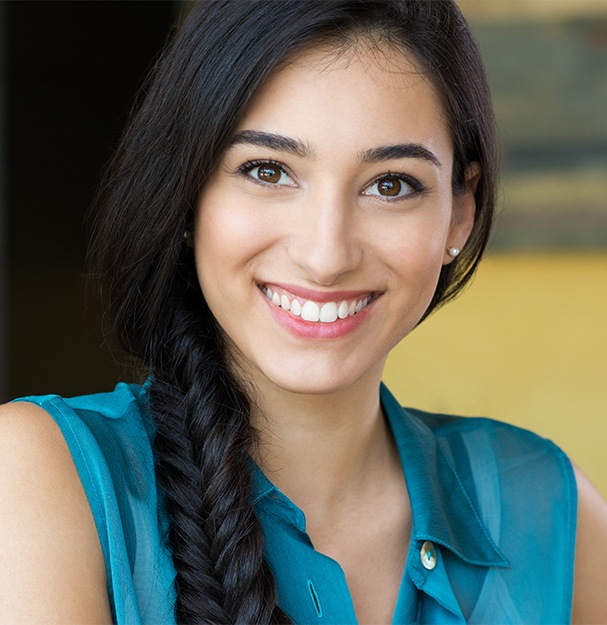 Dental Implants – Ellijay, GA
Replacing Teeth from the Root Up
Traditionally, tooth replacements only bring back the part you can see, but this is where dental implants distinguish themselves. Instead of just sitting on top of the gums, a patient's new teeth are rooted firmly to their jawbone using small titanium posts. This makes them much more stable compared to regular bridges and dentures, allowing a patient to recover their full bite strength as well as their appearance. At Lykins Family Dentistry, we use dental implants to help patients dealing with tooth loss recover their full smiles for life, and we can do the exact same for you no matter how many teeth you might be missing. To learn more and schedule a consultation, contact us today.
Why Choose Lykins Family Dentistry for Dental Implants?
Highly-Skilled Dentists with Decades of Experience
Custom-Made Restorations That Look & Feel Natural
Friendly Office with an Excellent View of the Cartecay River
Benefits of Dental Implants
Why would someone choose to get dental implants as opposed to another type of restoration? Because implants are the only option that replaces an entire tooth, they offer a multitude of unique benefits:
Unmatched Strength: Implanted teeth get their stability from the jawbone just like real ones, meaning patients can eat whatever they like with complete security and ease.
Seamless: Unlike removable bridges and dentures, implants don't have obvious metal or acrylic attachments needed to keep them in place, meaning they have a lifelike appearance that doesn't stick out in the smile.
Jawbone Preservation: The jawbone tends to shrink after tooth loss, but implant roots can actually stop this once in place, helping a patient preserve their remaining teeth as well as the overall shape of their face.
Longevity: While regular bridges and dentures tend to only last about five to seven years on average, the typical lifespan of an implant is well over 30 years.
Indications for Dental Implants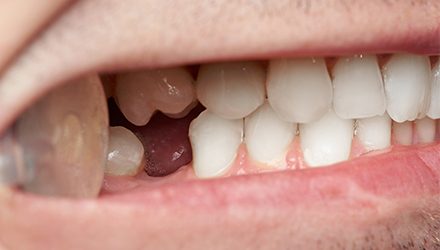 Dental implants sound great, but would they be right for YOU? If you have a relatively healthy mouth and strong jawbone, then yes! Implants can be paired with a variety of custom restorations to replace any number of teeth: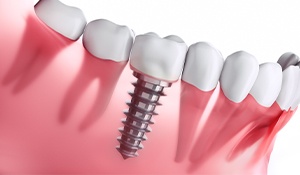 Missing One Tooth
Instead of placing a bridge, which involves reshaping the nearby teeth, our team can use a single dental implant root to support a porcelain crown. This will leave the surrounding dental structure untouched, and the crown itself will be color matched to blend into the smile.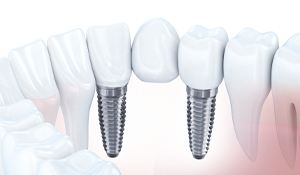 Missing Multiple Teeth
Instead of using individual implants to replace multiple teeth, a small number of roots can be used to support a bridge or partial denture. Compared to removable ones, these implant-retained prosthetics are much stronger and more stable, plus they have been shown to last longer as well.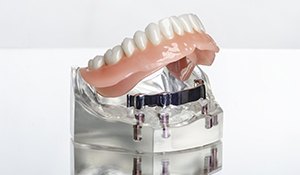 Missing All of Your Teeth
Even patients with extensive tooth loss can greatly benefit from dental implants. A full denture can be securely anchored to the jawbone using just four to six roots, creating a prosthetic a patient never has to worry about slipping out of place. Implant dentures also tend to be smaller than regular ones as well, leading to a more comfortable fit that also makes it easier for patients to taste food.
Partners with the Best in Gilmer County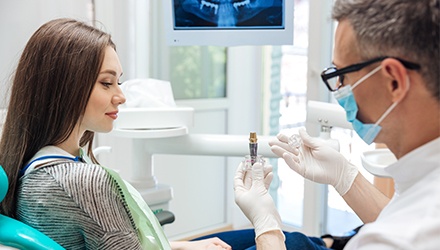 Dental implant roots have to be surgically inserted into the jawbone, and to ensure this procedure is as comfortable and successful as possible, we will refer you to one of our partnered oral surgeons or periodontists. These local specialists have performed this treatment countless times, so they can guarantee that a patient's new smile will have a strong and reliable foundation. Once someone's mouth has had time to heal, they'll return to Lykins Family Dentistry to receive their custom-made crown, bridge, or denture.
Understanding the Cost of Dental Implants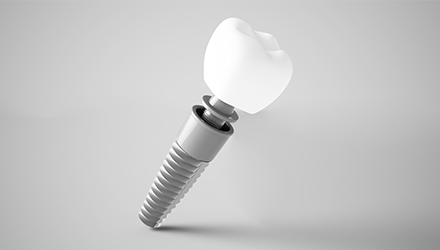 As you can see from the page above, dental implants are quite versatile, so the cost of the treatment is always different from patient to patient depending on their particular situation. The number of implants needed, where they will be located in the mouth, and the kind of restoration used are all factors that can affect the final price. While implants tend to be more expensive upfront compared to removable bridges and dentures, they are made to last for decades, which usually helps patients save money in the long run because they don't have to frequently replace their teeth.