Children's Dentistry – Ellijay, GA
Helping Your Favorite Smile Shine
As a family dental practice, nothing makes us happier than putting healthy smiles on little faces. If you're a proud parent of a growing smile or two, know that they are always welcome through our doors, and we'll do everything we can to help them feel right at home. With each child, we guarantee a comfortable and stress-free experience while we protect them from cavities and guide proper oral development. Whether your child has just gotten their first tooth or is already thinking about college, give us a call today to schedule their next checkup and cleaning!
Why Choose Lykins Family Dentistry for My Child's Dental Care?
Fun, Friendly, & Relaxed Office Atmosphere
Two Experienced Dentists Who Are Also Mothers!
We Accept & Maximize Dental Insurance
Checkups & Cleanings for Children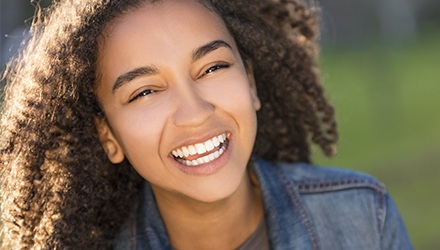 Routine preventive dental care is great for everyone, but it's especially important for children because their enamel doesn't fully harden until age 14, meaning they are particularly susceptible to cavities. When you bring your child to see us, we'll gently examine their teeth so we can find any issues right away, and then they'll receive a cleaning to remove plaque from those areas they frequently miss while brushing. We'll also spend a little time each appointment to discuss the best ways they can take care of their teeth at home.
Dental Sealants
Most children will develop cavities on their back teeth because they are the most difficult to brush, plus their shape and surfaces make them the perfect traps for plaque and bacteria. With a dental sealant, however, we can protect these teeth using an invisible barrier. We simply paint a thin layer of dental plastic onto the molars and premolars, and this literally seals them off from plaque, bacteria, and acids that could cause decay. The procedure itself only takes a few minutes, but a sealant can easily last for about 10 years.
Fluoride Treatments for Children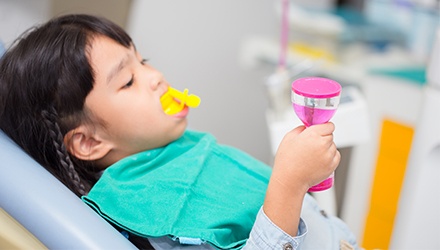 At the end of every checkup and cleaning, we'll give your child a topical fluoride treatment to strengthen their enamel and keep them protected from cavities. Fluoride actually replaces the minerals found in teeth that are stripped away throughout the day by oral bacteria and acids in the foods we eat. By getting regular treatments and using a fluoridated toothpaste at home, your child can easily avoid decay for years at a time.
Silver Diamine Fluoride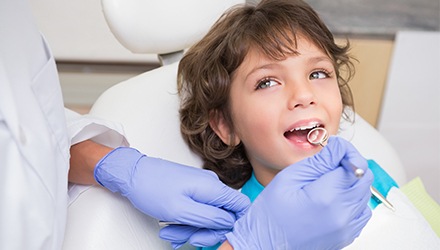 Should your child develop a cavity, we can quickly stop it in its tracks using silver diamine fluoride. Applied directly to an affected tooth, the silver kills the bacteria that is breaking down the enamel, and the fluoride builds it up at the same time, helping to preserve your child's tooth. This allows us to address decay efficiently and without using a dental drill, which our younger patients certainly appreciate! This compound can also help children dealing with severe dental sensitivity.
Athletic Mouthguards / Sportsguards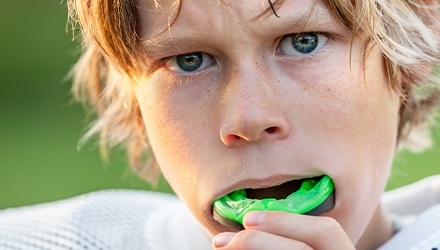 No matter your child's age, ability, or chosen game, they should always wear a mouthguard when participating in sports. These devices cannot only protect your child's teeth, lips, and gums from potential impacts, but they've also been proven to lower the risk of concussion. We can make a customized mouthguard just for your child that will be much more comfortable and provide better defense against trauma than anything you'll find on store shelves.
Pulp Therapy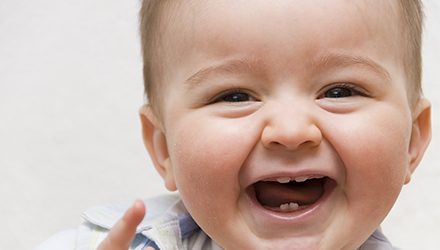 If a dental infection is able to reach the delicate inner chamber of one of your child's teeth, this can actually damage the nerve known as the dental pulp. This can lead to quite a bit of pain, but with pulp therapy, we can provide fast relief and save the tooth from extraction. After numbing a child, we simply remove the pulp, leave any healthy portion alone, and clean and disinfect the tooth. It's then filled to provide some internal support, and it may be topped with a crown later. In the end, your child will have a fully-functioning and normal-looking tooth again!