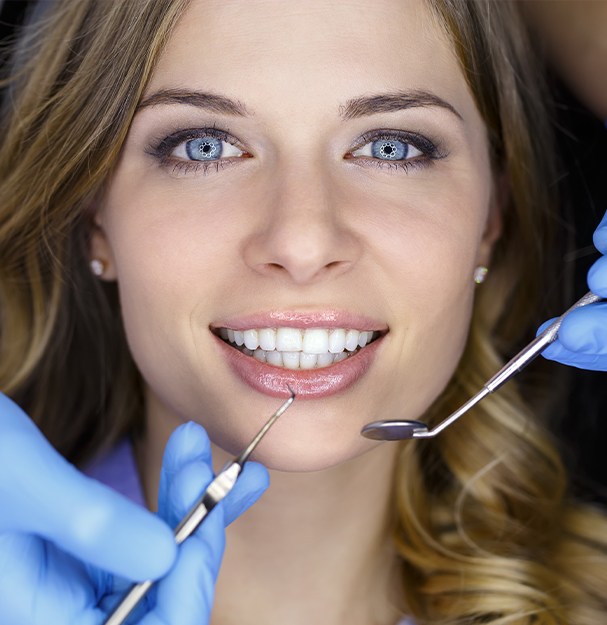 Preventive Dentistry – Ellijay, GA
Trusted Cavity Protection for Entire Families
In addition to brushing and flossing every day, one of the best things you and your loved ones can do to avoid cavities and gum disease is attend two checkups and cleanings each year. If someone isn't experiencing any issues with their teeth, then these services will keep it that way. Or, if decay or an infection is present, these routine appointments will enable our team to find and treat it right away. We only need to see a patient once every six months to ensure their smile stays completely healthy, so contact us today to schedule your next checkup!
Why Choose Lykins Family Dentistry for Preventive Dental Care?
Happy to Treat Children, Adults, & Seniors
Friendly Service That Makes You Feel Like Family
Beautiful Office with Great View of the Cartecay River
Dental Checkups & Cleanings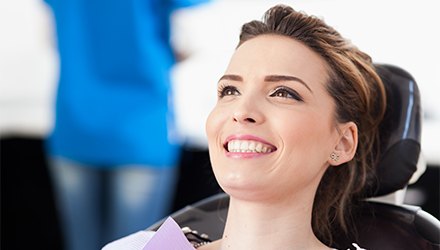 When you come in for a checkup and cleaning, Our dentists will begin by examining your teeth, gums, jawbone, and bite. By looking at every aspect of your oral health, they can detect and treat minor issues before they become major headaches. Then, you'll receive a cleaning from a hygienist that will remove stubborn tartar deposits from the hard-to-reach areas of your mouth, which will stop cavities before they even begin.
Nightguards for Bruxism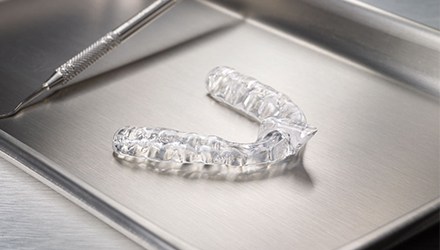 You might not know what "bruxism" is, but you may be familiar with the symptoms: a sore jaw and headache in the morning, plus teeth that look worn down and flat. It actually refers to unconscious teeth grinding during sleep, and without treatment, it can lead to excess chipping and breakage of the enamel. We can provide patients in need with a small oral appliance called a nightguard, that when worn, keeps the teeth apart during the night so the smile can stay safe.
Oral Cancer Screenings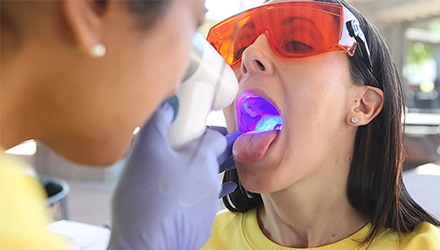 We dedicate a few minutes of every checkup to looking for the initial signs of oral cancer, because the best way to beat the disease is to treat it as early as possible. If we find any suspicious growths or sores in your mouth, we'll refer you to a doctor to get a proper diagnosis. If additional care is needed, it can be started right away, maximizing the chances of a fast and full recovery.
Fluoride Treatments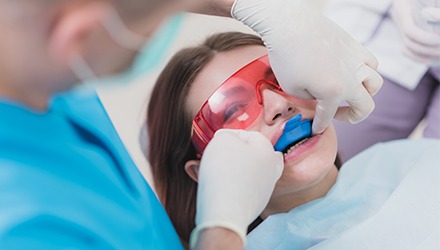 Fluoride is so safe and effective that it's added to most toothpastes and even tap water. That's because this helpful mineral actually builds up the enamel upon contact, making it stronger and less likely to develop decay. We can give you and your children a quick boost of cavity protection at your regular checkups by topically applying a highly-concentrated fluoride gel. The treatment only takes about a minute, but it can make a huge difference for someone's oral health between appointments.
At-Home Hygiene Products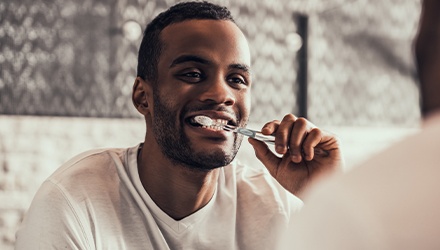 Daily brushing and flossing is extremely important for your family's ongoing oral health, but is everyone in your household using the right toothpaste, toothbrush, and mouthwash? It can be tough to know given the endless variety of products found on store shelves today, but our team is happy to help by offering you recommendations at your next appointment. We'll let you know which kinds of products are best for each individual's smile so you can all get the most out of your oral hygiene routine.
Periodontal Therapy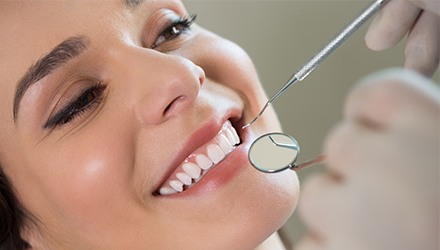 If bleeding, sensitive, and swollen gums sound familiar, then you or a loved one may have periodontal disease, also known as gum disease. This bacterial infection attacks the soft tissues of the mouth as well as the bone that supports the teeth, which is why it's the leading cause of tooth loss around the world! We screen for gum disease at every appointment, and if we find signs of it, we can perform a special cleaning called scaling and root planing to get rid of it. This removes plaque and tartar deposits from below the gum line and enables the mouth to quickly heal.