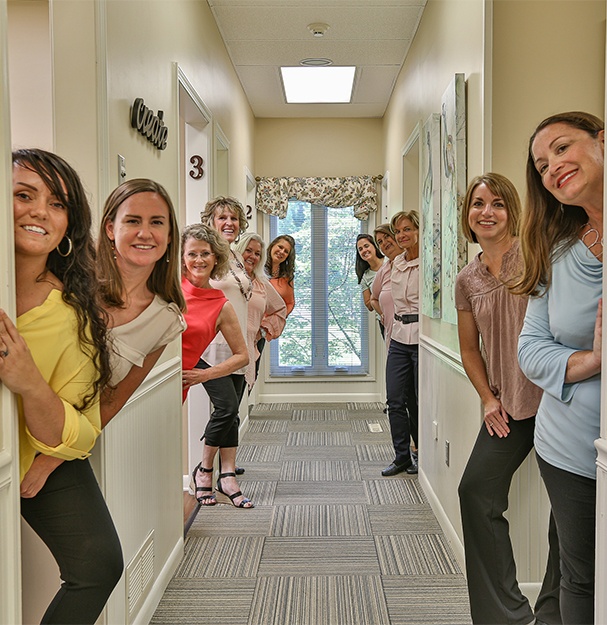 About Lykins Family Dentistry
The patient experience here at Lykins Family Dentistry is a little different compared to your typical dental office, and that's exactly why Ellijay families love us! As soon as you step out of your car, you'll hear the nearby Cartecay River, which you'll be able to see at all times through our large windows. Inside, our kind, friendly, and highly-trained team will help you feel right at home as we take care of you and your family's dental needs. Our dentists combine their decades of experience with a gentle touch to help patients of all ages, whether they need simple checkups or extensive dental repair. Here, you can expect we'll always go above and beyond at every appointment to ensure you leave our office smiling.
Highly-Trained Dental Team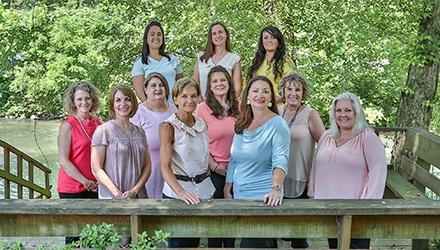 Dr. Lykins has practiced family dentistry in Ellijay since 2002! They're supported by a team of skilled and dedicated hygienists, assistants, and administrators who are all here to help you feel comfortable and get exactly what you need to enjoy strong and healthy teeth for life. Everyone will treat you like family starting at your first appointment—taking care of your smile can actually be easy when you partner with the right practice!
Deeply Involved in the Community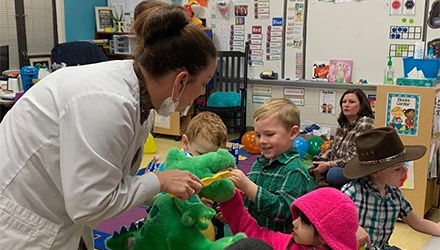 We know that we're really lucky to be a part of the Ellijay community, so our team is always ready to give back and improve people's lives beyond the walls of our office. We do a lot of outreach to local schools to provide free education and introduce the idea of having a career in dentistry, and we also support a number of school sports teams as well. In fact, Dr. Lykins has been a member of the local Rotary Club for more than 17 years, so when she's not at the office, you can bet she's still doing something to put smiles on people's faces.
Learn About Our Community Involvement
Experience Relaxing Dentistry on the River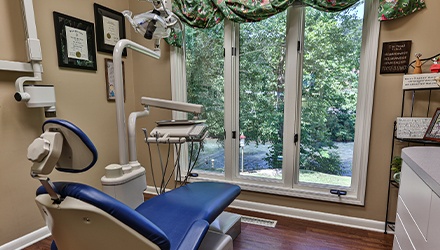 At most dental offices, the primary sounds you'll hear are the buzzing of fluorescent lights and dental instruments, but at Lykins Family Dentistry, the Cartecay River gives our practice a soothing atmosphere that helps even the most anxious patient relax. Your comfort is extremely important to us, and in addition to our fantastic location, our team is ready to do everything we can so you can feel nice and calm every time you come to see us.